Hola! There is this play of tag going around on blogosphere and I was tagged! The lovely Yesi of

For Miami and Love,

a fellow Florida blogger, was sweet enough to tag me!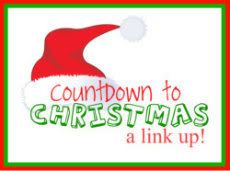 Topic of the Day:
Tag: A series of Christmas Questions.
Once you are tagged,
you answer the same questions.
If you want you can add a question of your own! Tag as many people as you like!!
No Re-tags!
And don't forget to go link-up your post at Yesi's
Questions:
Favorite Winter Nail polish:
I just normally happy with a clear polish :)
Favorite Winter Lip product:
I'm really not a lipstick kinda girl, I just wear lip balm moisturizer.
Most worn winter clothing piece:
I love scarfs and boots
Most worn winter accessory:
Well, when I lived in Kansas my most worn winter accessory was my ear muffs, coat, scarves and boots. But now I live in Miami so no more winter accessories for me except maybe a sweater here and there.
Favorite Winter Candle:
I love gardenia scented candles, really any flowery scent ;)
Favorite Winter Beverage:
I love hot tea! It warms the heart and refreshes my soul.
Favorite Xmas Movie:
Definitely the classic "Miracle on 34th Street"
Fav Xmas song:
I love "A Christmas Song" and "Blue Christmas"
Fav holiday food:
Well, from the Cuban culture I love tostones which is double fried green plantains and I also love arroz congri a blend of white rice and black beens married together in succulent herbs and spices! Plus, I can't forget the Yuca with Mojo! Yum!
Favorite xmas decoration:
Poinsettas, lots and lots of Poinsettas
What is at the top of your xmas list?:
It may sound lame but it is my truth...love and peace
What are your plans for the holiday this year?:
A Cuban traditional holiday dinner at my eldest daughter's home. Tostones!!!