Hola Readers! It seems to be the Friday of LOVE & SHARING! Of mingling and making new friends here on PonderWonders. I did not intentionally plan it this way, it just happened and I'd like to make a clarification in order to avoid any uncomfortable bumps. Somewhere, somehow I mis-organized my calendar events and bilaterally committed myself to two events resulting in to having an affair. An Aloha affair! But, I'm feeling it really doesn't have to be a problem (I'm hoping). After realizing it, I had to make a quick decision and I chose to comply with both of my commitments. It was my mistake and felt one event did not have to suffer over the other, so I take full responsibility and publicly apologize to both Jean and Nicole and to all of you for any inconvenience or confusion my mistake in event planning may cause anyone. I set both events to publish as far apart (time-wise) as my commitment allowed.
I'm sure both hosts work hard to bring these events to us, therefore, in hopes of smoothing out any bumps, alleviate any confusion and give credit where is due, please know that the
Aloha Friday Blog Hop
hosted by Jean of
What Jean Likes
is a completely separate event from that of
An Aloha Affair
hosted by Nicole of
Local Sugar Hawaii
. At the end, it really just means MORE loving, supporting & sharing, MORE meeting new awesome people and making new friends! So how bad can that really be? right? I am hoping y'all see it that way too and I am forgiven. On a more cheerier note, it's Friday people!!! Yaaay!!! And I wish everyone a wonderful, wacky and whimsical weekend!!! Now, let's go have some fun and just get jiggy wit it!
An Aloha Affair's Beautiful December Team
To fill our beautiful walk
together with even more aloha we
're starting off with a sweet December giveaway.
A wonderful opportunity to share you and your wonderful projects.
An Aloha Affair Ad Space Giveaway
A Holiday gift to you,
from our beautiful December team.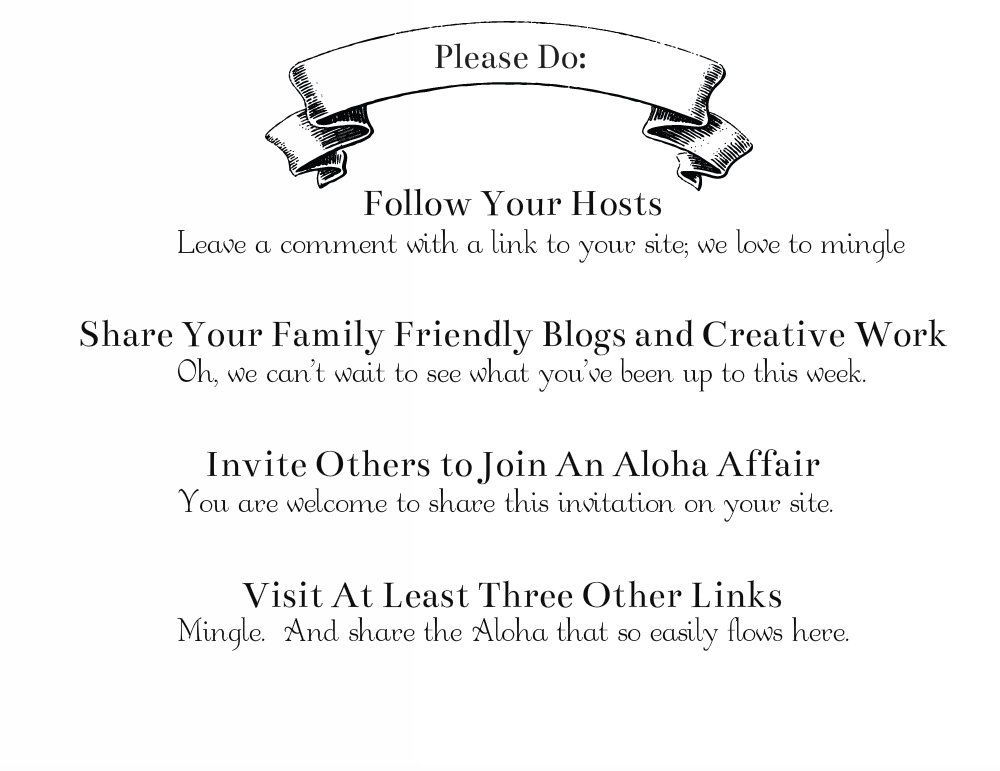 For more info on joining future An Aloha Affair teams please email:
localsugarhawaii@gmail.com